Thank you all for a wonderful school year.  I cannot believe that it is already the end of the year!  It seems like just a few weeks ago, I met your children who were shy and unsure of the "New teacher."  They have come to be very special to me!  I am so proud of the effort that they have put into 4th grade.  I cannot believe how much they have grown and matured over the school year.  Thank you for all of your support throughout the year.  They are pretty amazing kids!
Students brought home a DVD of all of the pictures that I have taken this year.  We watched it yesterday, and they were very emotional!  I hope they are just as excited to share it with you, as I was to share it with them!
Have a wonderful summer! See you in September!
Here is our last picture as a 4th grade class: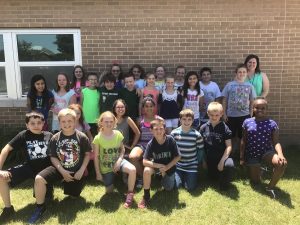 And as always, our Silly Picture: